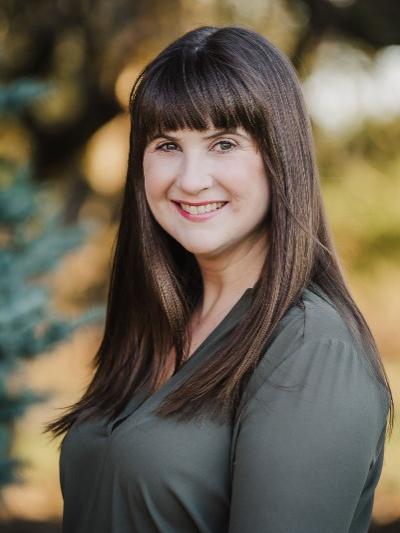 Catherine Summers
Principal Broker
Buy. Sell. Be Happy.
Bella Casa Real Estate Group
Bella Casa - McMinnville
207 Northeast 19th Street
McMinnville, Oregon 97128
In all of my dealings, both personal and professional, my goal is to provide true service with integrity and joyfulness. I love helping my clients buy and sell their homes. I know that this is one of, if not the, biggest investment my clients will make in their lives, and I strive to ensure that the process is simple and enjoyable.
When you hire me to represent you, you can rest assured that you are working with an experienced, knowledgeable and professional Principal Broker. I will communicate well all areas and aspects of the home buying or selling process, so you will never feel left in the dark. Whether you are buying your first home, your retirement home, or selling your investment property or a home you've lived in for 20 years, I will strive to expertly negotiate the best price and terms for you. I spend time each month understanding the changing market conditions in order knowledgeably put my clients in the best position to buy or sell their home.
I love that I have so many repeat clients and referrals! There is no greater compliment to me and my level of service than to have my clients return to me to sell their home or buy another, or refer their friends and family to me. I appreciate this so much!
I am invested in my community and giving back, both locally and globally, and strive to give back to strengthen our community and help those in need. A portion of all of my commissions goes toward any of several local, national and international charities I choose to support. We can become a better community, state, nation and world when we work together to support each other!
My husband, Dylan, and I have three boys, Jameson, Sullivan and Milo. We live in McMinnville and love adventuring with our kids, spending time with family and friends, walking on 3rd St, wine tasting and remodeling our house, which is a never ending project! We believe investing in real estate makes sense, and so we also own & manage one long-term rental home, and one short-term rental home.
I look forward to connecting with you to begin the buying and selling process, and hope to foster a long and profitable professional relationship with you!
Catherine is by far the very best realtor we have ever worked with, and we have bought and sold at least a dozen homes over the years. Her communication skills are superb and her attention to detail is excellent. The customer service she provides is extraordinary. We highly recommend her.
- Donna & Gerry
My husband and I worked with Catherine to sell our home as we were moving out of state. From start to finish she provided extremely thorough, knowledgeable, attentive, and personal service to getting our home sold. She went above and beyond to keep us informed on developments and to be sure we were comfortable with where we were at in the process. Even when we ran into trouble with a buyer in our line of sale, she didn't back down and became even more involved, walking through the hard times with us as well. We would HIGHLY recommend her to anyone wanting to buy or sell!!! She is terrific!
- Dale & Patty
Catherine Summers was a great agent to work for. She was responsive and quick to get answers for us. She helped us purchase our home while we lived out of state and she made it a seamless process.
- Jennifer
We were referred to Catherine and were looking in particular for someone who was personable and would be very communicative with us, responding in a timely manner. Catherine far exceeded our needs, being very prompt in all communications and being available for us in a moments notice…literally! She helped us to narrow down our search and honed in on what we were looking for when we were overwhelmed with all of the possibilities. Very professional from day one, Catherine was also very easy to talk with and find out more about the area and the community we were looking to move into. And when it came down to the business of buying a house, she was very diligent in the details of the transaction. We couldn't be more satisfied and couldn't have asked for more, and look forward to working with Catherine in the future and referring her to others.
- Kelly & Antonio