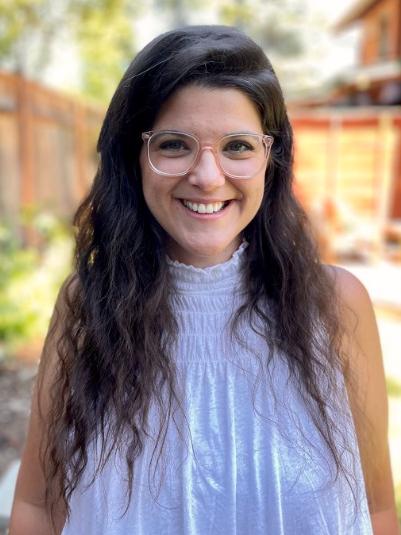 Amy McCormick
Principal Broker
Buy. Sell. Be Happy.
Bella Casa - McMinnville
207 Northeast 19th Street
McMinnville, Oregon 97128
I've lived in Oregon my whole life, with the majority of that being right here in Yamhill County. I grew up on a small farm on Chehalem Mountain, went to Newberg High School, moved to Dundee, and back to Newberg again. While working my way through college, I started to get the itch to do something other than retail for a job and, while it was never a dream of mine to go into real estate, that is what my dad was doing and he needed an assistant. I assisted him for about 18 months with everything from client care to advertising and marketing and had a great opportunity to develop the skills that I am using today to promote our listings.
After gaining lots of experience as an unlicensed assistant, I obtained my real estate license. A few years later in late 2006, my parents, Randy and Joni, and I began making plans to launch our own local real estate brokerage. We had learned much through our experiences with national "chain" brokerages, but knew that our area and our local Brokers could be better served by a customized, locally owned and operated, and much less expensive brokerage model. We launched Bella Casa Real Estate Group in March of 2007 and in spite of several years of incredibly challenging economic times, we have been steadily growing and expanding. We opened our second office in Newberg in October of 2010 and have enjoyed increasing growth!
I enjoy what I do, but I think that is largely due to the fact that I get to do it with people I love and respect; people who consistently make honest and ethical decisions for the good of others even when it seems like no one would notice one way or another.
Our team is made up of family and close friends and we all work very well together. We balance each other out with diverse strengths needed to cover the diverse job that is assisting people to buy and sell real estate. It's unlikely that a person can give 100% in everything from business planning and development to administrative duties to photography and graphic design and marketing, much less have the time for all these tasks and time to go shopping with buyers or sit down for a conversation about the current market with sellers. That's why we feel the team approach is best for us and for our clients. It allows each one of us to focus on what our strengths are without compromising service in other areas. In addition to my team, we designed our brokerage at Bella Casa around a new, cooperative-type model. I love working with all of my colleagues at Bella Casa - each is more than willing to share of their knowledge and experience for the good of the group as a whole. Each Broker affiliated with Bella Casa is a true professional and I'm proud to be a part of this greater real estate team.
All of us at The McCreith Team look forward to working with you! Whether you are just investigating a possible sale, just beginning your search to relocate to the area, or any of the areas in between and beyond, we are confident that if you give us the opportunity to serve you in your real estate needs, you won't be disappointed.
In real estate, the benefits of having a team working to sell you home are nearly endless. Real estate is a 24/7 job, and there is simply too much for a single agent to handle skillfully. On the other hand, the team approach can be taken too far, resulting in confusion and impersonal business relationships. Selling a home requires personal and intimate knowledge of each home listed, and it has proven difficult for large teams to ensure every staff member is aware of every detail regarding every home. We believe we've found a tremendous balance. Our team becomes experts on each home we list together. We are all involved at every level. Interpersonal confusion and miscommunication will be minimized because of that. And each of us will be a resource for you, so that no matter what, your questions and concerns will be addressed promptly.